Are you tired of the same old corporate gift options? Pens, notepads, and gift cards might get the job done, but they hardly leave a lasting impression. It's time to break free from the monotony and truly show your clients and employees how much you appreciate them. We at Servewell offer a range of thoughtful gifting options to create unforgettable moments. Let's help you find one in this blog. 
Stainless Steel Bottles
Think about that one item your employees carry with them every day, something they can't do without and helps them be energetic – water bottles. Stainless steel bottles are more than just containers; they are the perfect blend of practicality and thoughtfulness.
Their design and durability ensure they aren't mere tokens of appreciation, but long-lasting reminders of your care and appreciation. Here's why you should consider them for your next corporate event:
Sustainability
In a world where environmental consciousness is paramount, stainless steel bottles stand out as eco-friendly champions. By choosing stainless steel over single-use plastic, you not only reduce plastic waste but also showcase your dedication to a greener future. 
It's a tangible way to align your corporate values with the broader global goal of sustainability. When your clients or employees receive these bottles, they'll not only appreciate the gesture but also respect your commitment to making a positive impact on the environment.
A Personalised Touch
To make your corporate gifting  even more special, consider adding a personal touch to the stainless steel bottles. You can customise them with your company's logo or a heartfelt message, or your employer's name; creating a lasting memento that will remind recipients of your thoughtfulness. 
These bottles are more than just gifts; they become tokens of appreciation that carry your brand and message wherever they go, forging stronger connections and leaving a memorable impression. 
So, make your next corporate event truly remarkable by gifting stainless steel bottles that combine utility, sustainability, and a personal touch.
2. Gifting Sets:
Finding the perfect balance between practicality and thoughtfulness is essential in corporate gifting. Servewell's Gifting Sets provide an elegant solution that's perfect for any corporate occasion.
These sets are designed for storing dry fruits and other delectable treats, offering a unique blend of functionality and sentiment., Here are 3 reasons you should consider gifting them to your employees! 
Functional Sophistication:
Gifting Sets are as practical as they are charming. Dry fruits, a symbol of warmth and hospitality in Indian culture, find a stylish home in these containers. They are a thoughtful choice for health-conscious employees or clients who will appreciate the delightful blend of functionality and sentiment.
Traditional Elegance:
These sets seamlessly blend the timeless appeal of Indian tradition with a touch of modern elegance. Crafted with precision, they embody the spirit of Indian hospitality while adding a contemporary twist. These sets aren't just containers; they are exquisite pieces that bring together the richness of tradition and the sophistication of modern gifting.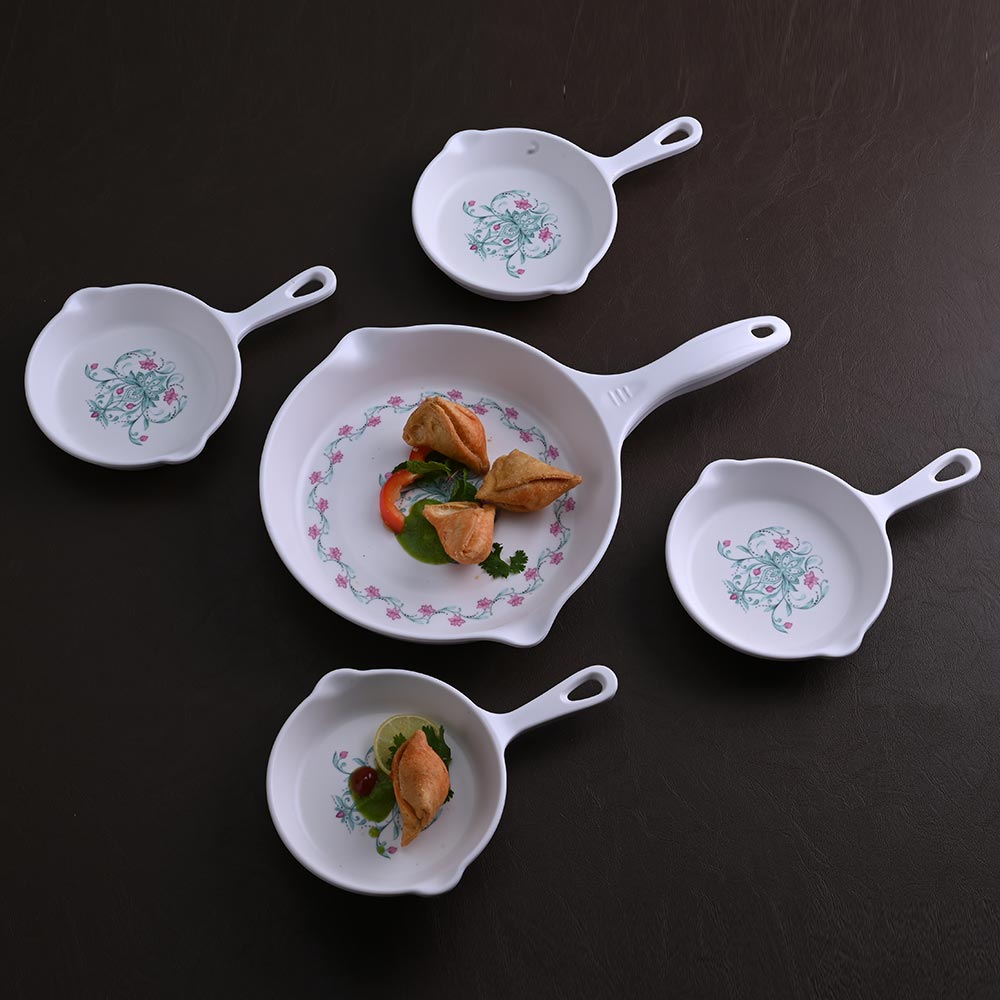 Perfectly Versatile:
Whether it's a festival, a milestone celebration, or a simple gesture of gratitude, Servewell's Gifting Sets are versatile gifts that suit various corporate occasions. Their understated charm and usefulness make them a fitting choice for showing appreciation to clients, partners, or employees.
When it comes to corporate gifting, Servewell Dinnerware offers unique options that go beyond the ordinary. These gifts are not just items; they are statements of appreciation, sustainability, and sophistication. Make your corporate gifting warmer, more memorable, and persuasive by choosing thoughtful gifting options that leave a lasting impression on your valued clients and dedicated employees.